Valora — brightens up your journey.
Each and every day, around 15 000 employees in the Valora network work to brighten up their customers' journey with a comprehensive convenience and food offering – nearby, quick, convenient and fresh. The around 2 800 small-scale points of sale of Valora are located at highly frequented sites in Switzerland, Germany, Austria, Luxembourg and the Netherlands. The company includes, among others, k kiosk, Brezelkönig, BackWerk, Ditsch, Press & Books, avec, Caffè Spettacolo and the popular own brand ok.– as well as a continuously growing range of digital services. Valora is also one of the world's leading producers of pretzels and benefits from a well-integrated value chain in the area of baked goods.
We brighten up our
customers' day. Wherever
people are on the move.
—
Nearby
— We make our customers happy.
Quick
— We combine flexibility with foresight.
Convenient
— We are uncomplicated and take decisions efficiently.
Fresh
— We give space for ideas.
Brands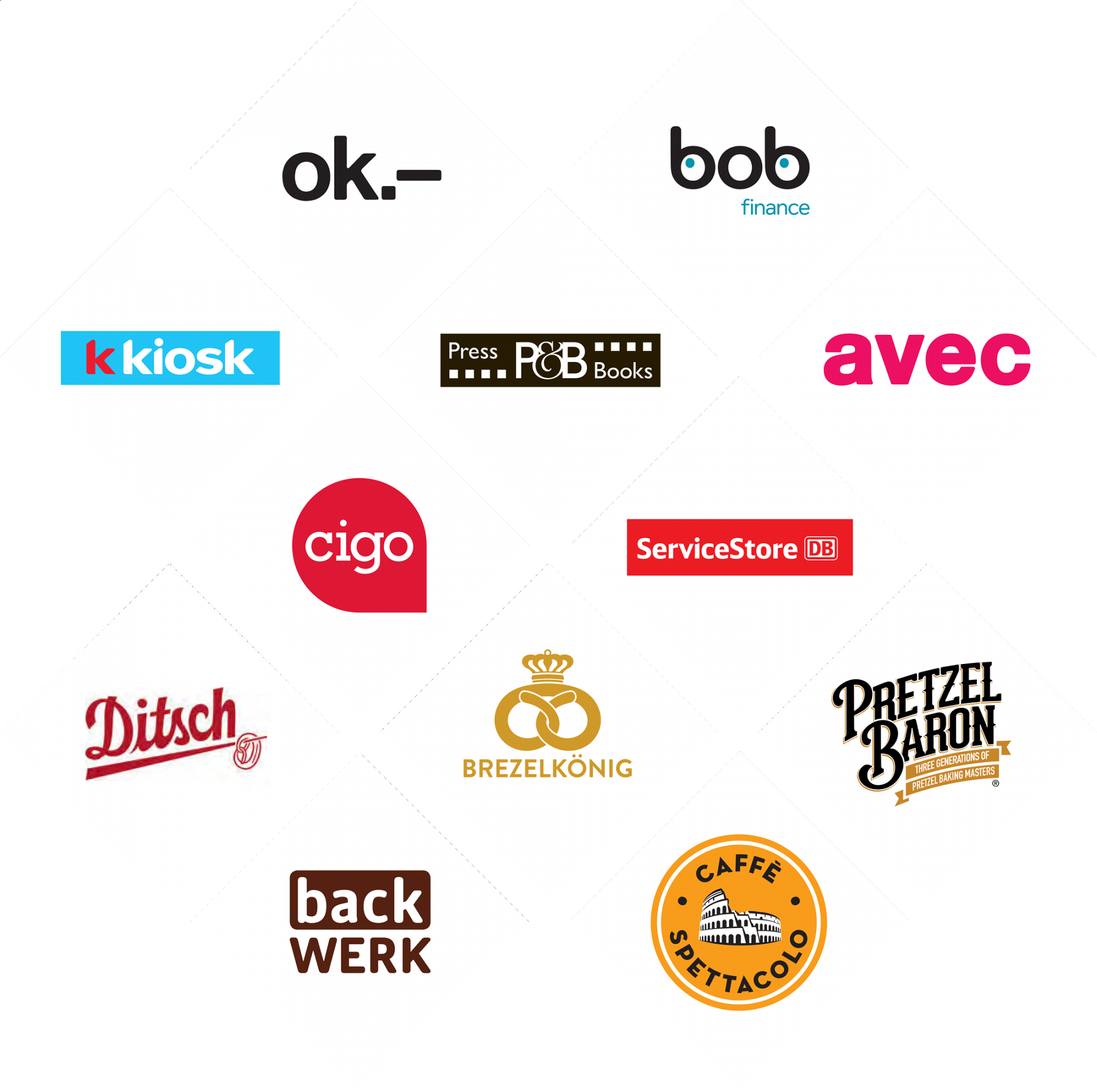 Germany
Switzerland
Luxembourg
Austria
Netherlands
USA
Our Vision
—
We offer the best food and convenience concepts based on: an in-depth understanding of customers and formats, operational excellence, ongoing innovation and agility as well as optimal value creation.
Retail
Valora operates a dense network of small-scale retail formats at heavily frequented sites and transport hubs. The stores offer kiosk and convenience products with a growing share of food and services as well as strong own brands.
Food Service
Through its modern network of sales outlets, Valora offers products of high quality for out-of-home consumption to a broad customer base. It also produces pretzels and other bakery products for its own formats and international third-party customers in four production facilities.
External sales in CHF million
2 731+ 11.3 %*
EBIT in CHF million
89.8+ 13.7 %
Sales outlets
2 761– 32
Employees in the network
~15 000
Bakery products per year
~650 Mio.
* 2017 restated according to IFRS 15