EBIT
million CHF
(+ 116 %)
within the communicated guidance
external sales
million CHF
(– 0 %)
Recovery from March to October with increasing leverage on profitability
free cash flow
million CHF
(– 34 %)
plus a solid balance sheet and a high degree of financial stability and flexibility
bakery products
million pieces
Foodvenience even when other shops are closed: In addition to the cashier-free avec box, conventional avec stores now also operate 24/7 – with staff during the day and autonomously at night. And with k kiosk, Valora is entering the vending machine business.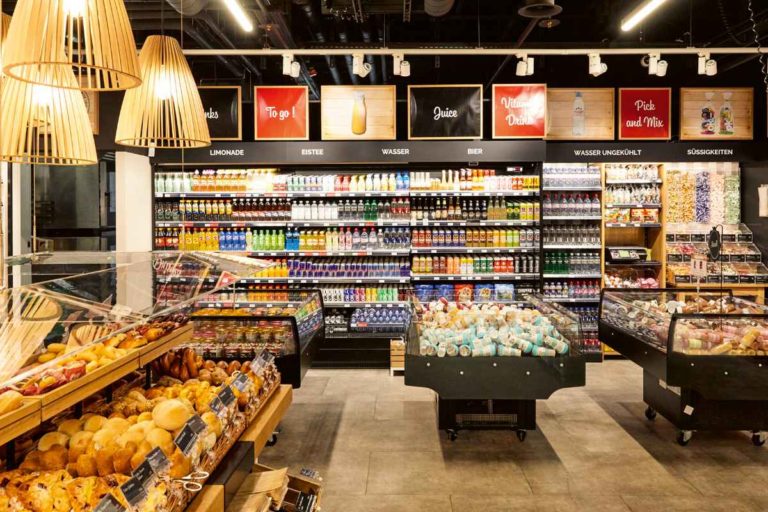 Refurbished sales outlets perform well
The sales performance of the already refurbished sales outlets within the context of the SBB tender is significantly stronger than the rest of the SBB portfolio, especially in the food category.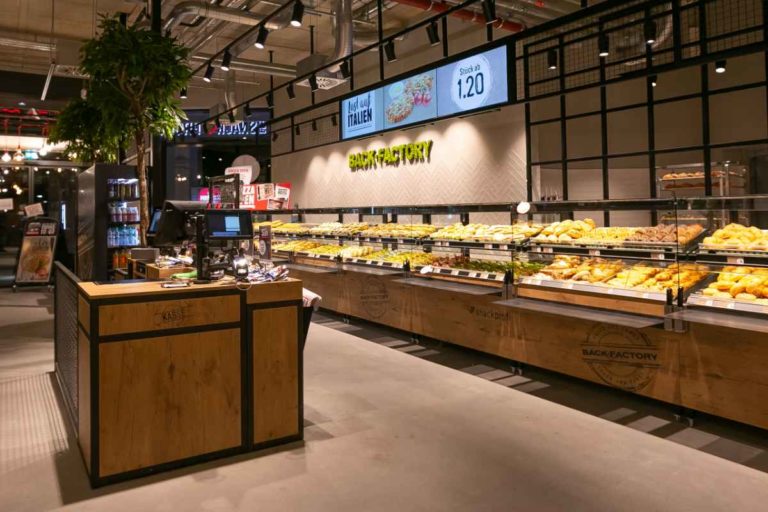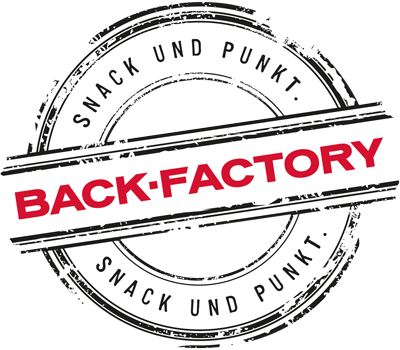 The snack expert Back-Factory has been part of Valora since November 2021. This means Valora is now one of the top five German catering companies*, penetrating further into city centres and benefiting from synergies.
* previously top ten according to foodservice 4/2020 magazine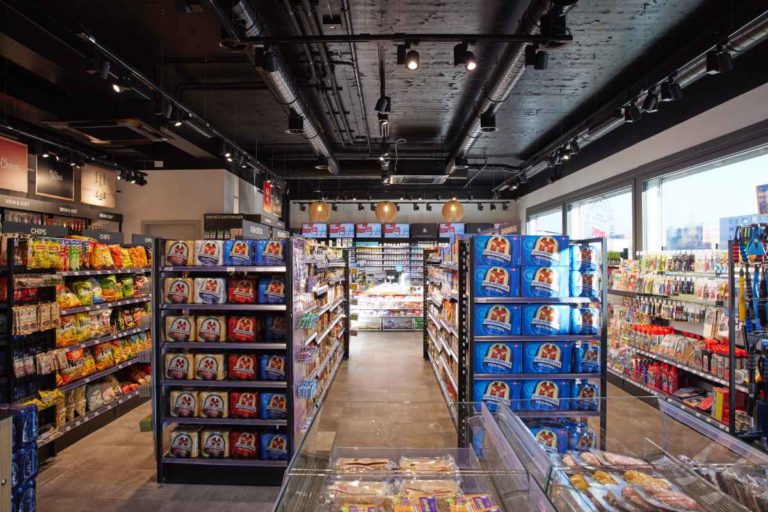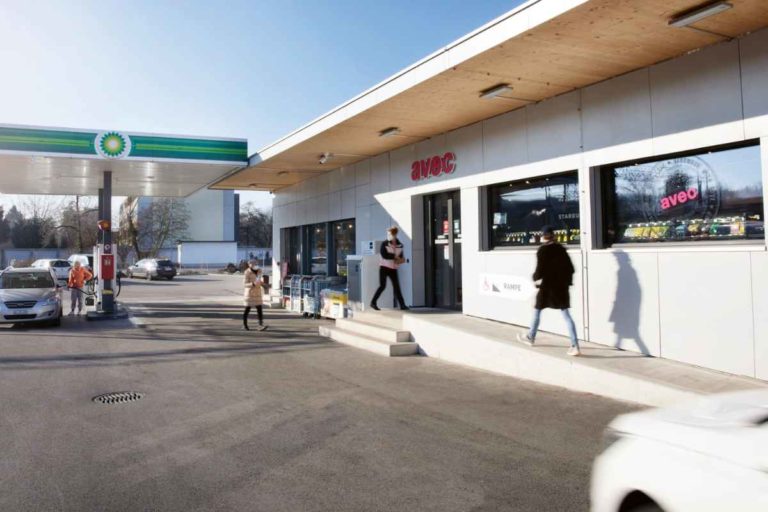 Full throttle to the service station
From January 2022, Valora will also operate Moveri service station shops with avec, doubling its network and net revenue in this business and strengthening its presence at service stations in German-speaking Switzerland. Valora now offers mineral water, iced tea and fruit juices from its own brand ok.– in weight-optimised bottles with rPET. As a result, it saves around 200 tonnes of CO2 per year.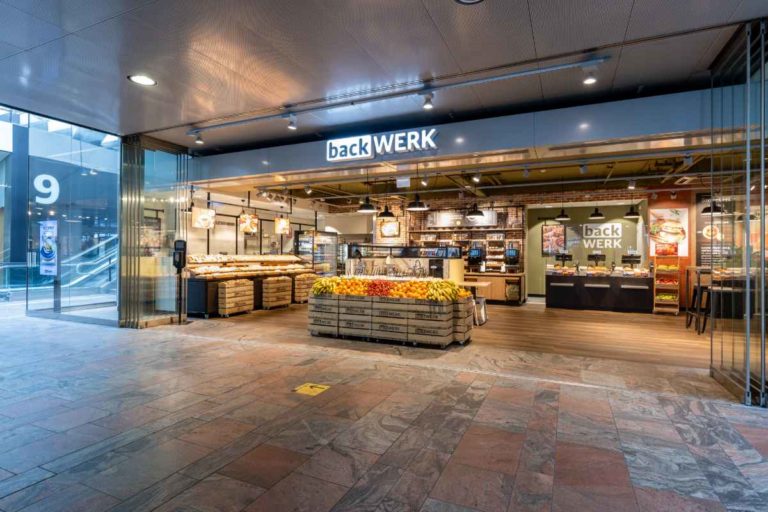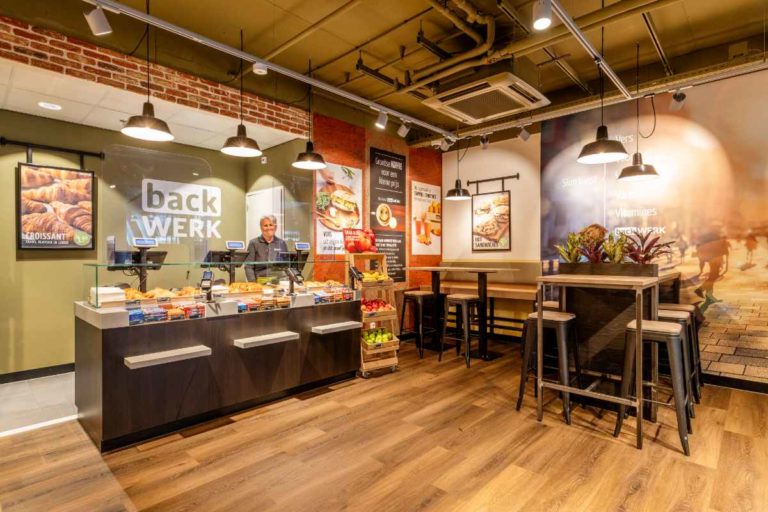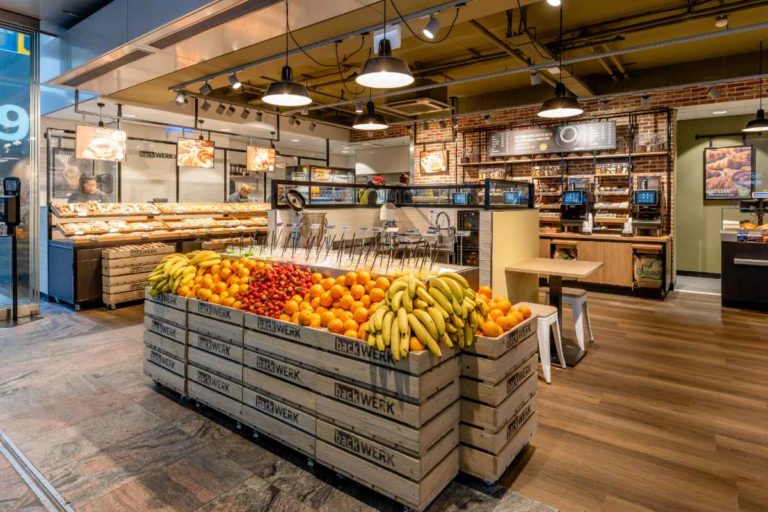 At the largest Dutch train stations
BackWerk has entered into a franchise partnership with HMSHost International. By the end of 2022, 12 HMSHost International locations at the largest Dutch train stations are to be converted into BackWerk stores.
"Valora is on its way to recovery."
"Our foodvenience strategy is right for the company and has high value creation potential."
"Valora is not only well positioned with its business, but also has a solid balance sheet."
"With our strategic focus on food, we are ideally positioned for further growth."
"The development seen in 2021 is likely to continue with the lifting of the major restrictions."
"With EBIT 2021 of over CHF 30 million, we are well in line with our guidance."
"We have opened up further attractive locations at service stations and in city centres."
"We were able to significantly increase the number of sales outlets with a strong food focus."
"We are expanding our customer reach and adding convenience through 24/7 shopping solutions."
"We are perfectly equipped to make the most of the imminent upswing."
The people in the Valora network braved the crisis once again in 2021 and performed outstandingly. Valora is proud of them – and asks six representative employees and partners to report on their day-to-day work.
The people in the Valora network braved the crisis once again in 2021 and performed outstandingly. Valora is proud of them – and asks six representative employees and partners to report on their day-to-day work.
More reports from everyday working life at: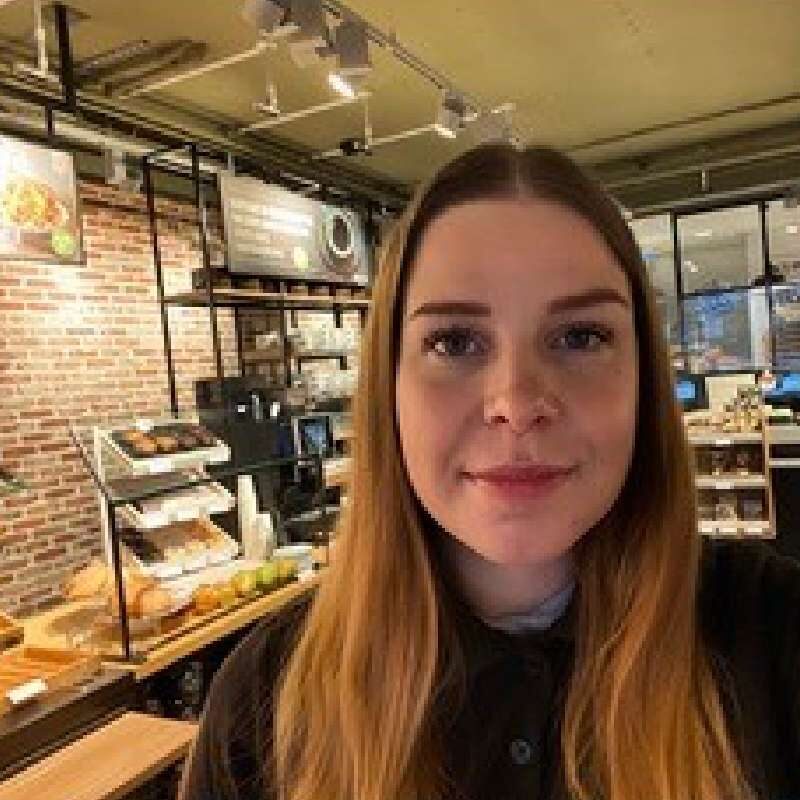 Patricia Jansen, Assistant Manager, BackWerk, Hilversum
"During the COVID-19 pandemic, talking to customers is more important than ever to me. An older customer who comes by every day and orders coffee and a croissant is particularly close to my heart. She's from abroad. Her Dutch is not very good, but thanks to our short conversations it is getting better every day."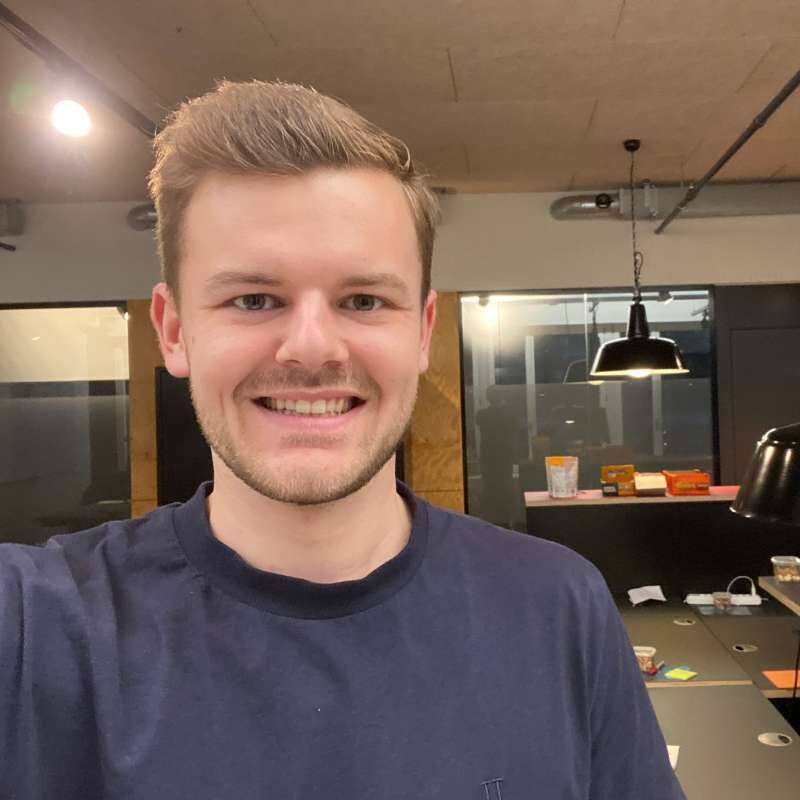 Julian Hürlimann, Working Student, Valora Digital, Zurich
"When I joined Valora Digital in October 2020, I was one of two working students. In the meantime, we are nine working students and interns. Valora Digital is a bit like a start-up within the Group. We drive each other forward. And together, we can make a big difference. Around the start of 2021, for example, we launched the 24/7 store at Hardplatz in Zurich together with the other departments. The avec site there functions partly with staff and partly autonomously via the avec 24/7 app. We've invested countless hours in this hybrid solution. It was an incredible feeling when I was allowed to enter the converted store."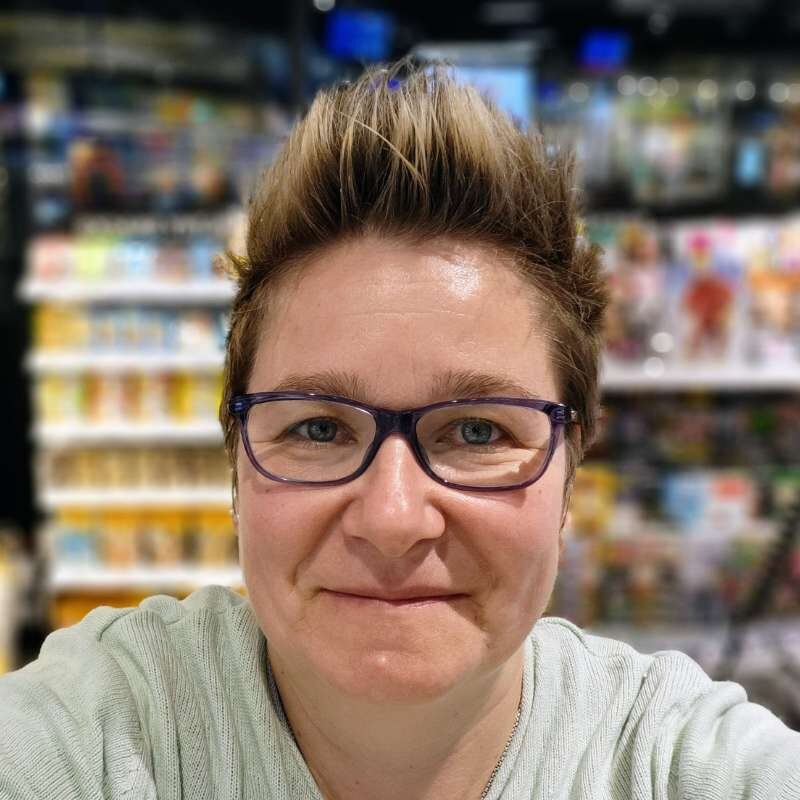 Nicole Portmann, Agency Manager at k kiosk and Press & Books, Zug
"At the end of May 2021, we opened a second k kiosk store at Zug railway station. At first, I was sceptical whether this would work in these rather difficult times. We had to postpone the opening three times, which made staff planning a challenge. But I was pleasantly surprised! The kiosk is doing very well and has become a popular meeting point. We now have a loyal customer base in all three of my shops at Zug railway station. Older customers in particular appreciate the fact that we are there for them seven days a week. It's like a ritual – they drop by, buy a daily newspaper and stay for a quick chat."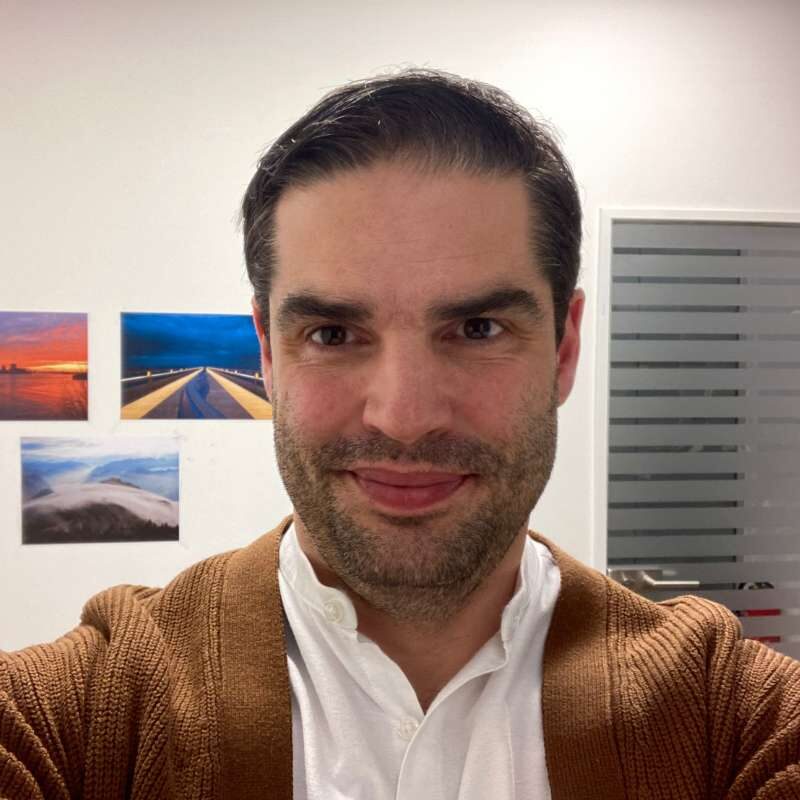 Burkhard Lange, Project Manager at Valora Retail Germany, Hamburg
"Shortly after I joined Valora in October 2020, the lockdown started, and we were working from home. So, I got to know the company, the processes and the people online. But my colleagues have been very helpful, and I quickly assumed responsibility for strategic projects. Among other things, Deutsche Bahn opened its first 24/7 ServiceStore near Hamburg in June 2021 – based on the technology of our avec box, which had already been tested in Switzerland."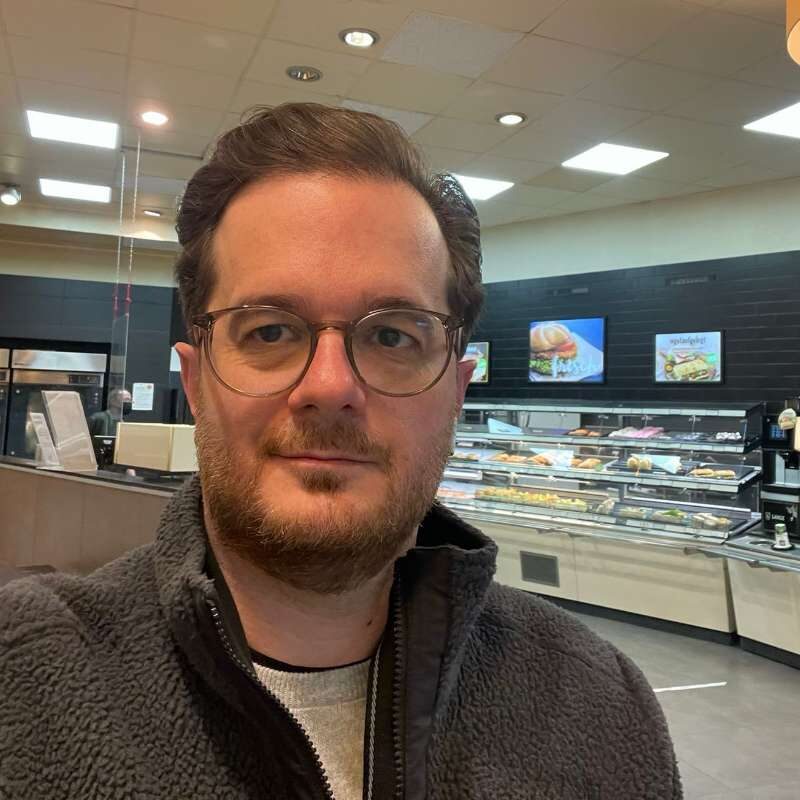 Brian Samali, BackWerk Germany Franchisee
"What particularly motivated me in 2021 was my drive to keep the shops running whenever possible. I want to be there for my customers and offer a bit of normality during the crisis. I will never forget 11 March 2021 – after three months of closure, I was allowed to reopen my shops. The lights were on, the staff were back, and the smell of fresh baked goods was in the air – amazing!"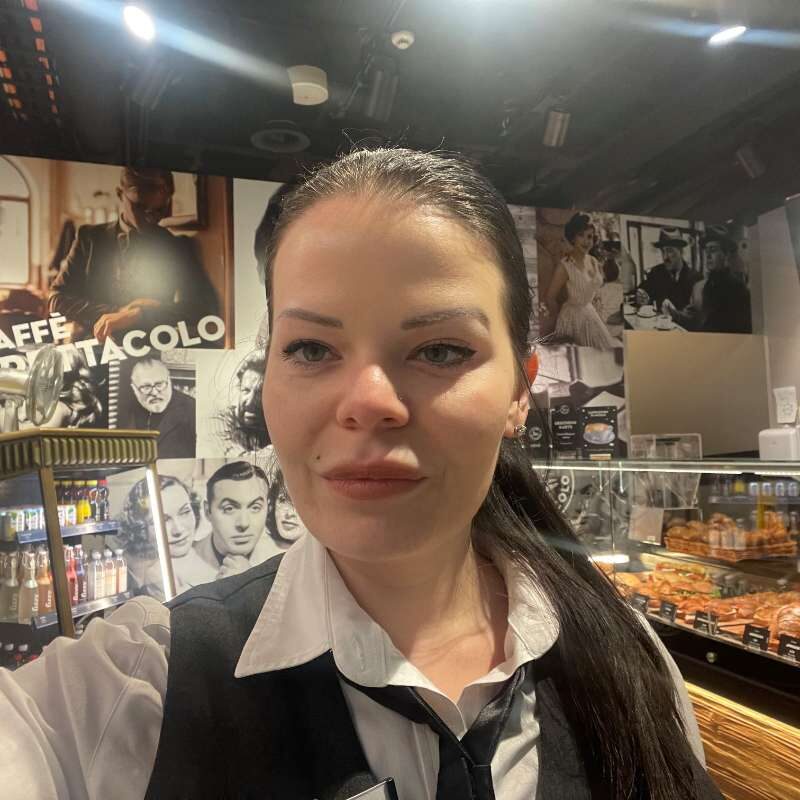 Valentina Teganini, Managing Director of Caffè Spettacolo, Zurich
"I love my work at Caffè Spettacolo at Zurich main railway station. For one thing, I practically grew up here, my father was a yardmaster. I also enjoy the hustle and bustle, all the people. Despite the challenges we faced last year, I always tried to convey an air of confidence and thereby motivate my team. My employees are important to me. I'm thrilled that they all joined forces and pulled together."
number in full-time equivalents
number excl. independent partners at Retail Germany
We brighten up our customers' day. Wherever people are on the move.
Becoming an
attractive place to work for everyone
The newly launched Group-wide learning platform Valora Academy offers access to numerous types of training and compulsory courses. In 2021, a total of around 21 000 e-learning modules were completed.
Becoming a
climate-neutral company
Last year, Valora sold 169 000 reduced-price food portions through its partnership with Too Good To Go. This was around 19 000 more portions than in the previous year and led to savings of around 425 tonnes of CO2.
Becoming the go-to place
for sustainable foodvenience
Since 2021, sustainably produced umbrellas have been available for hire at the k kiosk, Press & Books and avec sales outlets in Switzerland for return anywhere in Switzerland. This service was used 3 119 times last year.