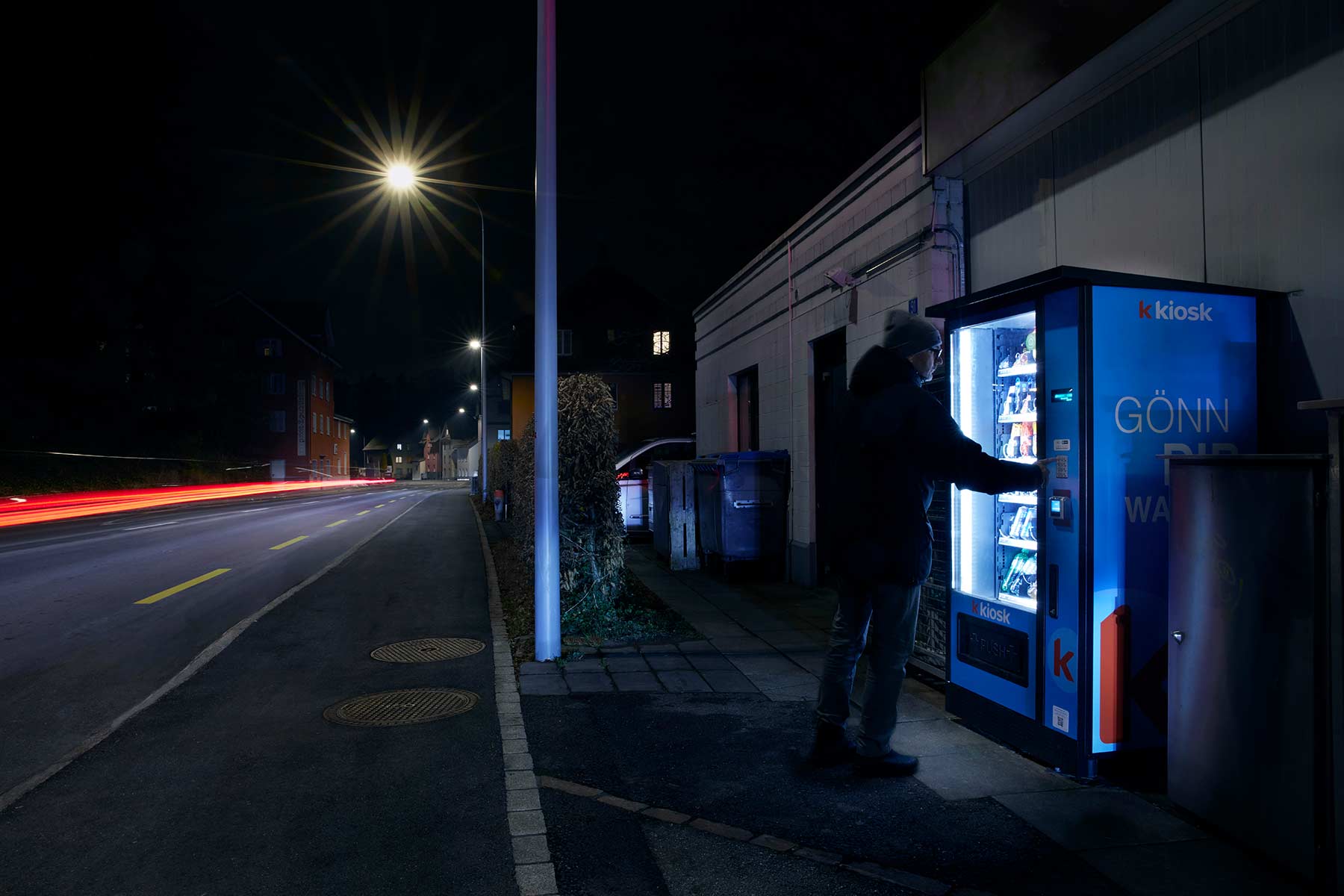 Autonomous stores, expansion of service station business and Back-Factory acquisition
Valora is on its way to recovery in the second year of the COVID-19 pandemic. With governments' ongoing vaccination campaigns and the associated easing of restrictions, the pandemic situation is easing noticeably as of March 2021. As a result, the performance of the operating units in October 2021 was already close to pre-crisis levels. There is an initial catch-up effect in food sales, with a corresponding leverage effect on profitability.
The sales outlet network is expanded and diversified further in 2021: in the middle of the year, Valora announces a collaboration with service station operator Moveri, through which it takes over the operation of 39 service station stores from January 2022, thus doubling its Swiss service station business. German snack specialist Back-Factory is acquired in November 2021. Valora is thus now one of the five largest German catering companies and is expanding its inner-city presence. In the Netherlands, Valora is entering into a collaboration with HMS Host International, whereby twelve new BackWerk outlets will open at the largest railway stations by the end of 2022. At the same time, the conversion of the locations acquired through the SBB tender is progressing. The sales performance of the already refurbished sales outlets outperforms that of the rest of the SBB portfolio significantly, especially in the food category.
Valora also brings more convenience to the shopping experience and extends its bricks-and-mortar foodvenience offering beyond the usual opening hours. In the Autonomous Stores area, Valora opens a new, smaller wooden avec box as well as four avec 24/7 stores that function as a hybrid model – staffed during the day and autonomous at night. With the new 24/7 ServiceStore in Germany, the technology is used outside Switzerland for the first time. Valora also enters the vending machine business at the end of the year and announces the rollout of around 300 k kiosk vending machines throughout Switzerland by the end of 2022.
With regard to new e-commerce solutions, Valora launches its internally developed online tobacco shop tabak.kkiosk.ch in the first half of 2021. The new «Brezelkönig App» is also introduced to offer customers a more attractive loyalty programme.
In the area of sustainability, Valora presses ahead with its ESG initiatives with three strategic directions: People, Planet, Products. The focus is on measures relating to job security, further training and support in the event of short-time working and liquidity shortages. At the same time, Valora embarks on a path towards climate neutrality by 2050.
More
Less